Receive one entry for each class you take. No purchase necessary. You do not have to be present to win.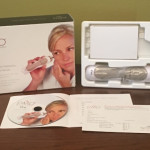 Personal Microderm Pro
Anyone who attends any of our 8 Live CE Events or takes any of our home study courses (even the FREE course) will be entered into the drawings which will take place on April 3, 2016 for the first PMD and May 1, 2016 for the second PMD. These prizes are to reward you early birds who don't wait until May to take your classes. You will still be entered into our Grand Prize drawing which will take place on June 1, 2016.
Two (2) PMD Pro's – Personal Microderm Abrasion Kit with one month supply of tips. Retail value of over $200.
For more information on the PMD Pro go to www.getPMD.com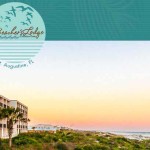 3 Nights On The Beach – St. Augustine
For every TCA Live Event attended or Home Study Course completed (even the FREE course) you will be entered into our June 1, 2016 Grand Prize drawing for a 3-night stay at Beacher's Lodge, St. Augustine. Sunrises are breathtaking at this beachside resort which has become a local's favorite because of the smaller crowds, wider beaches and proximity to restaurants and historic St. Augustine. The more classes you take, the more chances you will have to win.
Beacher's Lodge vacation is based on availability of Unit #118. For more information go to www.BeachersLodge.com